Survey using industry-preferred Total Station
Learn by Doing with 7 hour sessions each day
Revise your surveying knowledge with latest industry trends
Learn how to operate Total Station equipment
Survey and plot maps of an entire area on your own
Prepare a Topographic Data Base of the site
Course Introduction
Civil Engineering projects are hugely dependent on land surveyors to provide precise and timely site information. That is the reason why Total Station equipment is preferred by professionals.
Also, the information retrieved can be mapped to Geographic Information Systems (GIS) software to perform further geographic analysis of the surveyed area.
This training program gives you on-field experience of Total Station followed by project analysis using software mapping tools. Here's what you'll learn by hands-on sessions:
Concepts and applications of modern surveying equipment
How to operate an electronic Total Station
How to create, use and share maps of different projections
Analysis of data using Geographic Information Systems (GIS)
Course Structure
Lecture Session - 9 Hrs
Practical Session - 30.5 Hrs
Certificate Distribution - 0.5 Hrs
Topics Covered
Lecture session
Study of surveying methods and instruments
Concepts of surveying and data collection using Total Station
Theory of errors in observations
Fundamental Concepts of GIS
GIS Data Models
Coordinate System and Maps Projections
Introduction to GPS
Practical Session
Total Station Initial Settings
Setup station
Setting up back sight and Traverse
Topographic survey
Construction stake out
Area and volume Calculation
Generating a map of site using survey data
Prepare a topographic Data Base of the site
Geo-referencing aerial imagery and scanned maps
Digitizing
Raster Styling and Analysis
Benefits of Winter Training Program
Utilize your Winter break productively by developing projects
Get specialization in Total Station surveying with GIS
Prove your skills to employers with trusted certification
Certification
All Civil Simplified certificates have a unique ID which can be verified online for authentication.
Certificate of Completion
Certificate of Completion with Distinction (for top performers)
Online Portal:
You have access to an exclusive online portal to:
View status of registered training programs
View training material for reviewing concepts
Write online exams and receive separate certificates with scores. Showcase your skills in job interviews with these certificates.
Eligibility
You are eligible for this program if:
You are pursuing bachelors or masters in Civil Engineering / Architecture
You want to get certified training with specialization in modern land surveying
Why Civil Simplified?
---
Have any concerns?
View
FAQs
---
Accommodation Details
The details of paying guest or private hostel facilities given below are near to the venue. These are given for the benefit of participants.
We are in no way associated with them. We would request the students to contact them in advance before reaching the venue for booking their accommodation.
Accommodation details for Men
Marwari Delux PG

Contact: +9133-33026132
Address: 202, Jessore Road, Shyam Lake Gardens Complex, Block - B & C, Near Belgachia Metro, Laketown, Kolkata - 700089

Chaitali Gosh PG

Contact: +9133-30865304
Address: G2/3, R B C Road, Hanuman Mandir, Dum Dum, Kolkata - 700028

DUM DUM Guest House

Contact: +91-9874098740
Address: 19-B/3, Near Seven Tank, DUM Dum Road, Kolkata - 700028
Accommodation details for women
Susmita

Contact: +9133-33018996
Address: 4A/7, Naktala Road, Near Udayan Sangha Club and Gitanjali Metro Station, Kolkata - 700047

Manarom

Contact: +9133-33134296
Address: P 29, CIT, Scheme VI M (S), Pantaloons Kankurgachi, Phool Bagan, Kolkata - 700054

Mannat PG

Contact: +9133-33135055
Address: Sankalpa 2, Tower 9, Flat 3a, Near Novotel, New Town, Kolkata - 700156
Program Schedule
10 AM to 5 PM (including breaks) on all days
---
---
---
You can also request us to organize this program in your college
Request Program
---
Leave your comments below..
Can't attend at Kolkata - Baguiati ?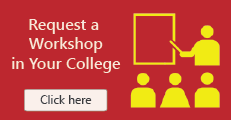 Other Popular Civil Engineering Workshops..
Kolkata - Baguiati
Kolkata (formerly Calcutta) is the capital of West Bengal and one of the largest urban agglomerations in India. It is the largest city in Eastern India, as well as in the historical region of Bengal (